Visuallize your contexts with different views that tailor to your data and workflow. Each view opens up new use cases for your needs.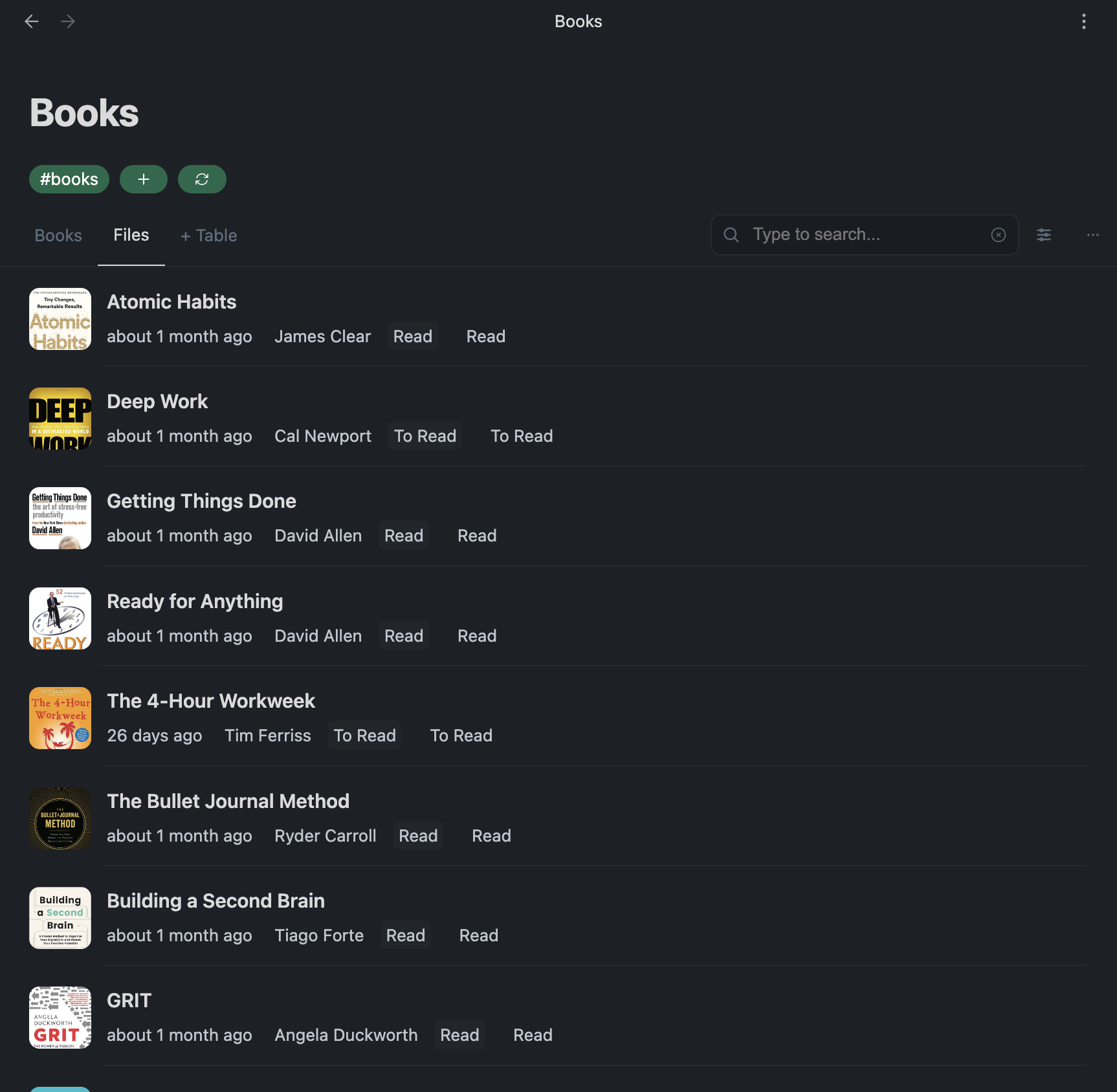 List View
The standard view for contexts is a great way to quickly find what you're looking for with just the information you need.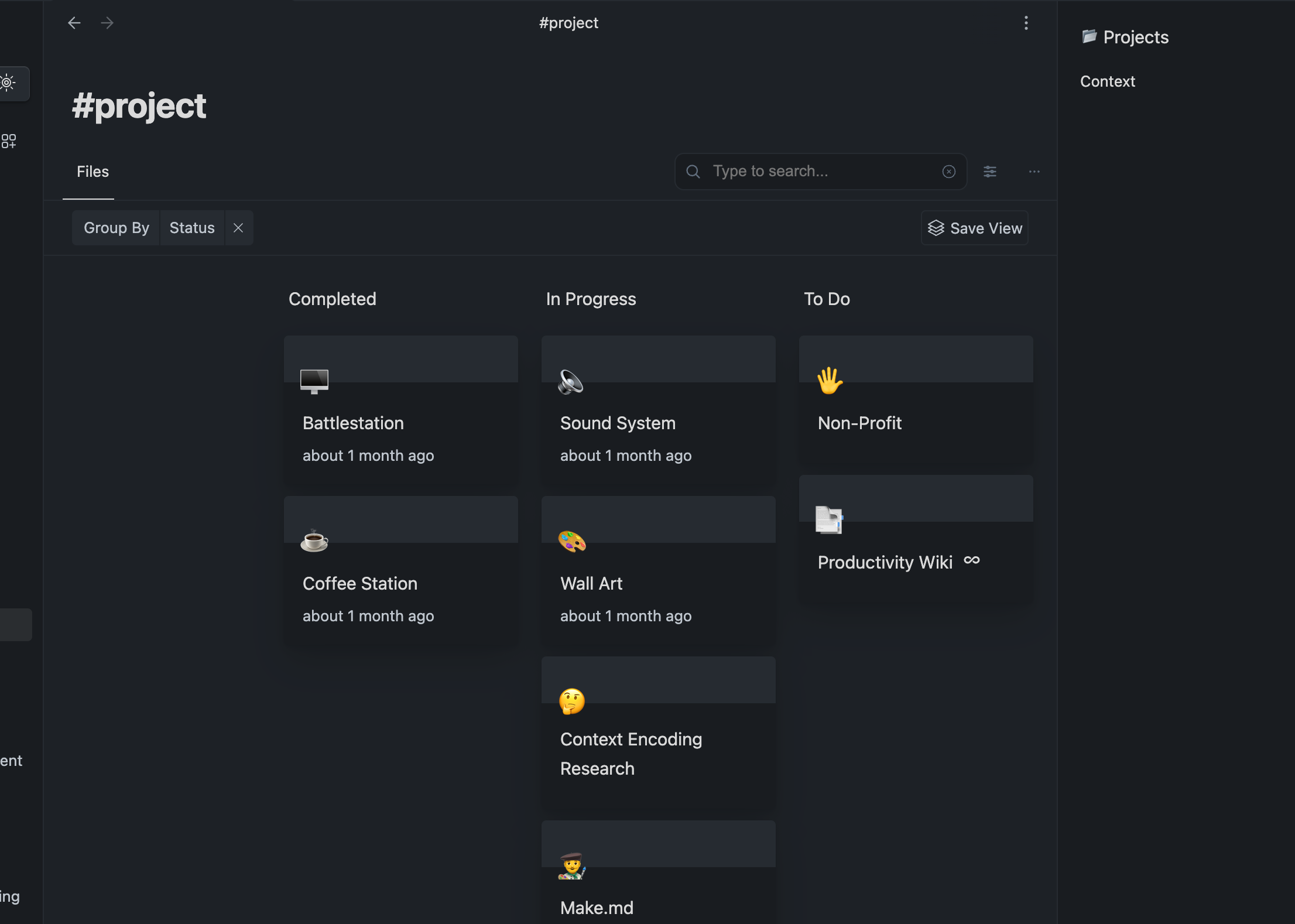 Card View
A compact yet versatile view, the card view creates cards that lets you visually preview your notes or group into a Kanban view.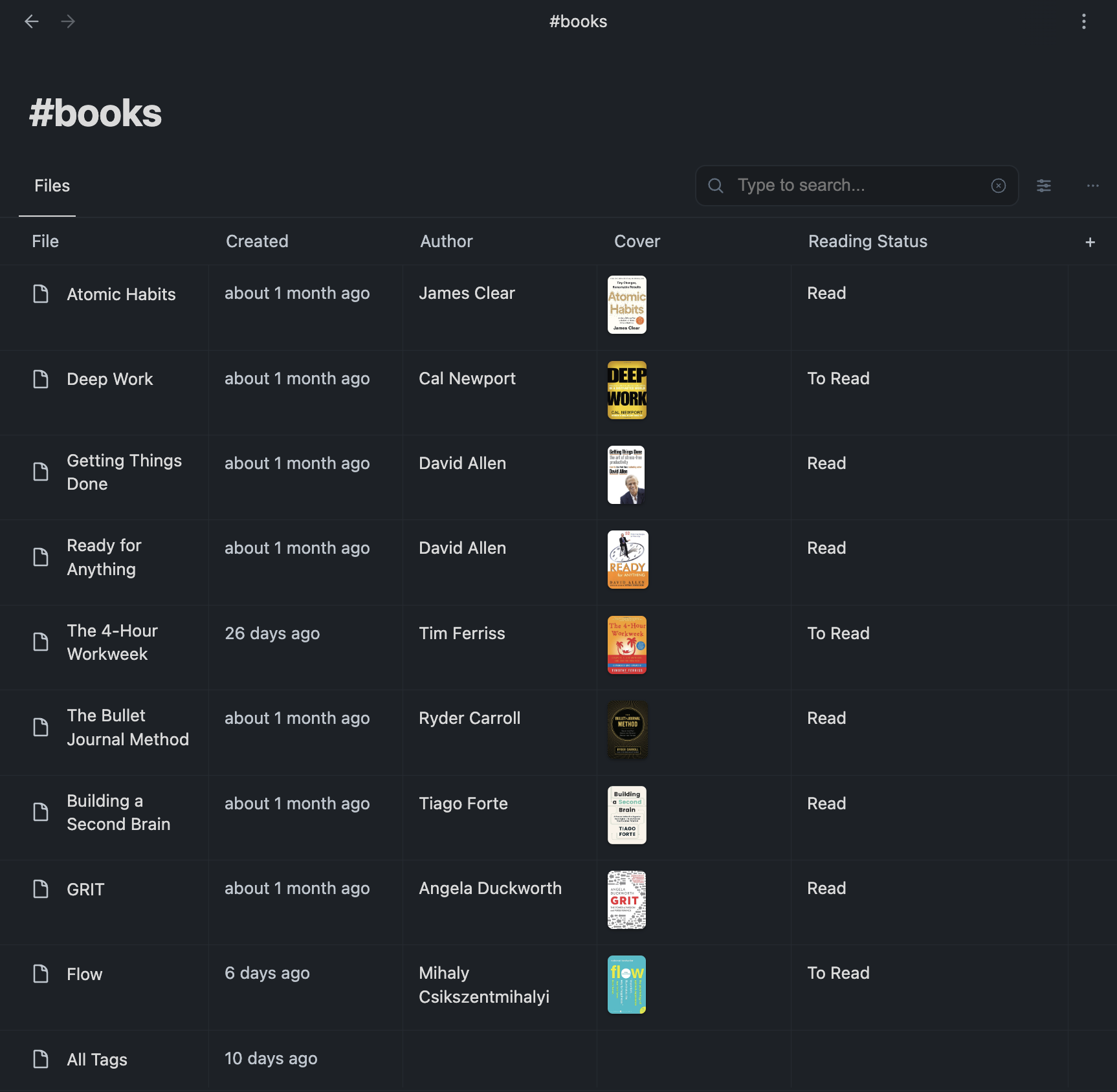 Table View
Built for data, the table view gives you quick access to view and edit your data as well as shortcuts to sorting and filtering.
Flow View
Turn your context into a continuous document, the flow view lets you edit all the notes in your folder seamlessly.
Switching Views
Try different views for your data by switching views in the View Options menu.
Create a Kanban Board in Card View
Quickly create a kanban board using the Card View and Grouping By the property.